Favor Selected for 2022 Gina M. Finzi Memorial Student Summer Fellowship Program
September 6, 2022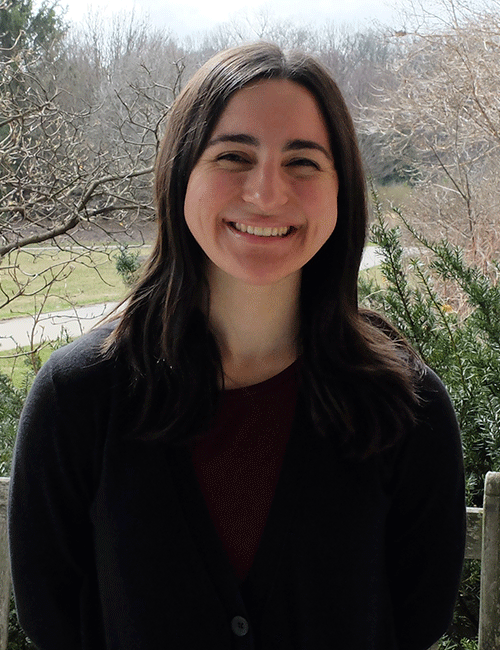 EITS graduate student, Olivia Favor, was selected as one of six recipients to receive the prestigious 2022 Gina M. Finzi Memorial Student Summer Fellowship from the Lupus Foundation of America. The fellowship program was developed to cultivate an interest in lupus research among young scientists. Recipients of the fellowship have spent their summer conducting research in areas that are critical to moving the lupus research field forward and are mentored by an established lupus investigator throughout the duration of their research. The results of research by the awardees will contribute to new therapies, prevention strategies and educational interventions to better understand, detect and treat people with lupus. Since its founding, the Gina M. Finzi Memorial Student Summer Fellowship Program has supported the work of nearly 200 young investigators throughout North America.
Favor is mentored by IIT-affiliated faculty member, Dr. James Pestka, and was awarded for her project, "Soluble Epoxide Hydrolase Inhibition: A Novel Approach for Suppressing Environmentally-Triggered Lupus." 
Lupus is a chronic autoimmune disease with no cure that causes skin rash, joint pain, inflammation, and kidney damage. Continual exposure to air pollutants in the environment, such as silica dust, are known to exacerbate lupus symptoms in genetically susceptible individuals. To improve quality of life, patients with lupus often use steroids, but their long-term usage can have side effects like heart disease, diabetes, and bone loss. A novel class of drugs that inhibit an enzyme called soluble epoxide hydrolase (sEH) is a new promising steroid-sparing strategy that promotes production of pro-resolving fatty acid metabolites in tissues to counter inflammation. The goal of Favor's project is to determine whether inhibiting sEH will prevent early-onset silica-triggered inflammation and autoimmunity in lupus-prone mice. Lupus-prone mice will be given either control diet or experimental diet containing an sEH inhibitor, intranasally exposed to one dose of silica, then sacrificed one week or four weeks after silica exposure. Positive results from this study could be a first step leading to clinical development of sEH inhibitors as safe, inexpensive steroid-sparing drugs that improve longevity and quality of life in lupus patients.
To read more about the fellowship program and the recipients this year, please visit: https://www.lupus.org/summer-2022-gina-m-finzi-fellows.