Two IIT-Affiliates Receive Awards at MI SOT Annual Fall Meeting
October 27, 2020
The Michigan Regional Chapter of the Society of Toxicology recently held their annual fall meeting, "New Approach Methodologies and the Future of Toxicology," on October 16, 2020. Two IIT-affiliated students received awards at this meeting.
---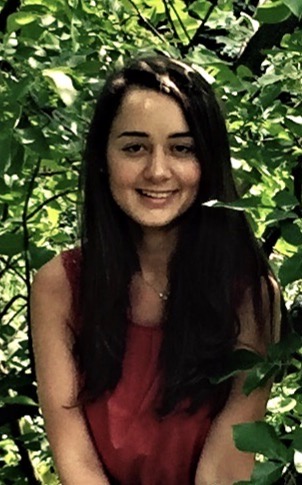 EITS graduate student Jenna Strickland received the Best Graduate Student Platform Presentation Award for her presentation, "Hepatoprotective role of Axl in acetaminophen overdose." Strickland is mentored by Dr. Bryan Copple.  
Strickland is currently working on elucidating the mechanism(s) underlying macrophage dysfunction that occur in acute liver failure patients with the poorest prognosis. Elucidation of this mechanism could inform development of drugs to reverse macrophage dysfunction leading to liver repair and ultimately reversal of acute liver failure in patients. Additionally, the Copple laboratory has developed a high-throughput assay that can detect differentiation of proinflammatory macrophages into pro-repair macrophages for use as a drug screening platform to identify chemicals/drugs that stimulate this process. Drugs identified from this screen could ultimately be used to restore macrophage function and liver repair in patients with acute liver failure and fibrosis. 
---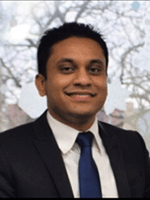 Lich Dan Rajasinghe, postdoctoral research associate in the laboratory of IIT-affiliated faculty member Dr. James Pestka, received 1st place in the Postdoctoral Research category for his research, "Docosahexaenoic acid (DHA) suppresses broad spectrum of inflammatory proteins elicited in a murine model of silica-triggered lupus flaring."
Rajasinghe's postdoctoral research has contributed to explore and elucidate molecular mechanisms for the ameliorating effects of dietary lipids on silica-induced pulmonary autoimmune disease in mice/cells genetically prone to develop to autoimmune effects similar lupus.
Occupational airway exposure of crystalline silica/dust (cSiO2) leads to development of pulmonary inflammation, which play a significant role in the development of autoimmune diseases such as lupus. The Pestka lab previously established that airway exposure of cSiO2 to lupus-prone mice markedly decreases onset time and increases disease. Remarkably, consuming omega-3 polyunsaturated fatty acids (PUFAs) found in fish oil, most notably docosahexaenoic acid (DHA) resolve inflammation, systemic autoimmunity, and glomerulonephritis. Rajasinghe's postdoctoral work has taken a step beyond AD prevention to identifying the underlying mechanism of prevention of cSiO2-triggered autoimmunity development with dietary DHA.