Goudreau Named Associate Dean for Research in College of Osteopathic Medicine
April 22, 2019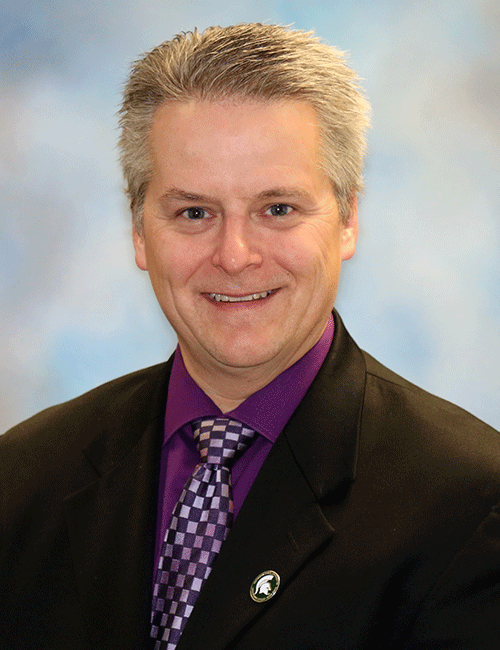 John Goudreau has been named the Michigan State University College of Osteopathic Medicine's associate dean for research. He also will be the co-director of the DO-PhD training program, a combined degree program where students are trained to become physician scientists.
An associate professor in the departments of neurology and ophthalmology, as well as pharmacology and toxicology, Goudreau is the director of the Movement Disorders Clinic. He also serves as associate department chair for research in neurology and ophthalmology.
An alumnus of the college, Goudreau received his osteopathic doctorate and Ph.D. in neuropharmacology in 1995. He completed a residency in neurology at the Mayo Clinic in 2000, earning the Mayo Brothers Distinguished Fellowship Award. After residency, he completed a movement disorders fellowship at the Mayo Clinic, with a special interest in the genetics of movement disorders and advanced clinical training in the neurophysiology and botulinum toxin treatment of abnormal movements.
Read more of this story at: https://msutoday.msu.edu/news/2019/goudreau-named-associate-dean-for-research-in-college-of-osteopathic-medicine/.