EITS Alumnus Jinpeng Li Joins CRIS & IIT Faculty
October 29, 2019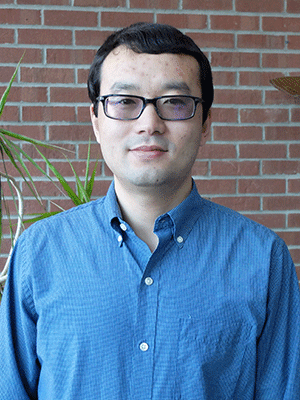 Dr. Jinpeng Li, EITS alumnus, joins the Center for Research on Ingredient Safety as an assistant professor and the IIT as an affiliated faculty member. Li is a cellular and molecular toxicologist interested in better understanding and promoting the safe use of chemicals to protect as well as enhance public health. A major focus of his research is the development and application of physiologically relevant new approaches and methodologies to predict the potential toxicity of chemicals. He has established an in vitro human B lymphopoiesis model to investigate the effects of dioxin on human B cell development and the underlying molecular mechanisms. Li has also developed a 3D spheroid culture system using human hepatocytes to predict hepatotoxicity, as well as a neurotoxicity assessment model using human iPSC-derived neurons and the microelectrode array technology. At the Center for Research on Ingredient Safety, one of his current research focuses is to characterize the effect of cannabidiol on immune responses, especially in the context of inflammation, using human leukocytes. 
Li completed his postdoctoral training in Toxicology and Environmental Research and Consulting at the Dow Chemical Company, where he worked to advance predictive toxicology by developing new approaches and methodologies, including a state-of-the-art 3D spheroid liver cell culture system to predict hepatotoxicity and an integrated testing strategy for assessing developmental neurotoxicity.
Li received his Ph.D. in Genetics and Environmental Toxicology from Michigan State University in 2017 and was mentored by Dr. Norbert Kaminski in the EITS program. His dissertation research project involved establishing an innovative model to assess the effects of chemicals on the development of the human immune system and investigating the underlying molecular mechanisms. 
Both CRIS and the IIT are pleased to welcome Dr. Li back to MSU!