Felicia Wu
Epidemiology
Regulatory/Occupational
Carcinogenesis
Food Science and Human Nutrition
Agricultural, Food and Resource Economics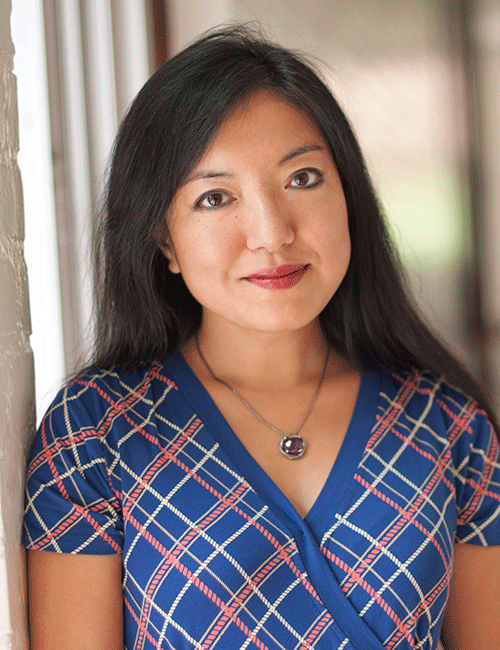 John A. Hannah Distinguished Professor, Department of Food Science and Human Nutrition, Department of Agricultural, Food, and Resource Economics
Trout Bldg
469 Wilson Rd Room 234C
East Lansing MI 48824
517-432-4442
RESEARCH INTERESTS
My research interests lie at the intersection of global public health, agriculture, and trade.  How do agricultural systems affect health in different parts of the world?  How do food safety regulations affect global trade of food, and ultimately food quality, particularly in low-income nations?  What is the global burden of disease caused by food contaminants, and how cost-effective and feasible are interventions to reduce these risks?  Below are some of the more specific research areas that address these questions.
Foodborne Mycotoxins: Economic and Health Impacts
I estimate the burden of disease associated with mycotoxins (aflatoxins, fumonisins, deoxynivalenol, ochratoxin A) in human food and animal feed, as well as the economic losses - both market and health - of mycotoxins in the food and feed supply.  I also assess the cost-effectiveness and feasibility of mycotoxin control strategies, with a focus on appropriate interventions in low-income nations.  Currently, I have projects funded by the NCI/NIH, Bill and Melinda Gates Foundation, and USDA focusing on the following topics:
The link between mycotoxin exposure and childhood stunting in Tanzania and Nepal.
The impact of aflatoxin regulations on global maize and nut trade, and resultant liver cancer risk.
The relative toxicities of different trichothecene mycotoxins produced by

 

Fusarium graminearum

 

and

 

F. culmorum

 

in cereal grains.
Exposure to ochratoxin A in the United States food supply.
Fusarium and Aspergillus ear rots of maize: their adverse economic impacts in the US, and the cost-effectiveness of new control strategies.
The impact of climate change on future levels of mycotoxins in US and African crops.
Transgenic (Genetically Modified) Crops
My primary interests with respect to transgenic crops concern the impact of mycotoxin reduction in Bt maize, and mathematical modeling of insect resistance management to delay insect resistance to Bt maize.
Mathematical Modeling of Population Behaviors  
I apply social network models and agent-based models to examine the following population-based behaviors:
The emergence of maize trading clusters among nations.
How vulnerabilities in one nation's food supplies can have ripple effects to other nations.
How food safety regulations are associated with global food trade patterns.
Determinants of insect resistance development to transgenic pest-protected plants.
Risk Analysis  
My focus is on quantitative risk assessment applied to environmental health and food safety risks.  In the past, I also conducted risk communication research related to foodborne and waterborne contaminants, and doctor-patient communication on asthma and indoor environments. I have been a member of the Society for Risk Analysis for 15 years, and have served as a Councilor, Chair of the SRA Communications Committee, and Chair of the Risk Communication Specialty Group and Biological Stressors Specialty Group.  Currently I serve as the health area editor for the journal Risk Analysis.
---
EDUCATIONAL BACKGROUND
Harvard University, 
A.B.

 
and 
S.M.
, 1998, Applied Mathematics and Medical Sciences
Carnegie Mellon University, 
Ph.D.
, 2002, Engineering and Public Policy 
---
AFFILIATED WEBSITES
https://www.canr.msu.edu/people/wu
---
PUBLICATIONS
---