Brian K. Petroff
Endocrine Disruption/Bone
Reproductive/Development
Veterinary Diagnostic Laboratory
Pathobiology and Diagnostic Investigation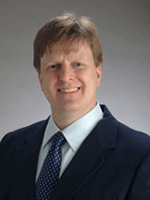 Professor, Michigan State University Diagnostic Laboratory, Department of Pathobiology and Diagnostic Investigation
Section Chief, Endocrinology
4125 Beaumont Rd Ste 220l
Lansing MI 48910
517-353-5493
RESEARCH INTERESTS
Endocrine disruption and infertility share a number of suspected disease pathways and risk factors.  My laboratory focuses upon the characterization and antagonism of promising targets in animal models. Major research efforts include assay development within the Endocrinology service at DCPAH, and characterization and alleviation of the premature loss of female fertility with age and chemotherapy or toxicant exposure.  A novel focus of our work concerns the impact of selective estrogen receptor modulators on normal and precancerous breast and ovarian tissue and the follicular reserve.
---
EDUCATIONAL BACKGROUND
Ohio State University, 
B.S.
, 1992, Animal Science  
Ohio State University, 
Ph.D.
, 1996, Physiology
Ohio State University, 
D.V.M.
, 1998  
---
AFFILIATED WEBSITES
https://cvm.msu.edu/directory/petroff
https://rdsp.canr.msu.edu/index.php/faculty/25-petroff-brian-d-v-m-ph-d
---
PUBLICATIONS
---