Rory B. Conolly
Computational Toxicology
Regulatory/Occupational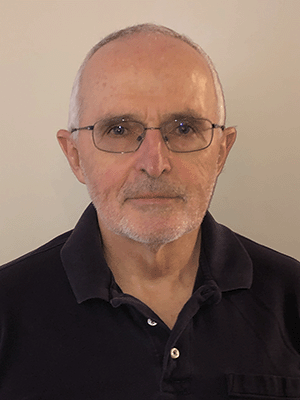 Adjunct Professor, Institute for Integrative Toxicology
RESEARCH INTERESTS
Rory Conolly's research interests include (1) biological mechanisms of the dose‑response and time-course behaviors that determine how exposures to toxicants result in adverse health effects, (2) the use of biologically based computational modeling to study these mechanisms and, (3) the application of these models to quantitative dose-response assessment. Dr. Conolly has extensive experience in physiologically based pharmacokinetic (PBPK) modeling and in computational modeling of multistate carcinogenesis. An important ancillary interest is the identification of experimental designs that efficiently support development of computational models of toxicological mechanisms. He has about 140 peer-reviewed publications.
Dr. Conolly received the U.S. Society of Toxicology's (SOT) Lehman Award for lifetime achievement in risk assessment in 2005. He was a member of the National Academy of Sciences Board on Environmental Studies and Toxicology (2004 – 2005), President of the SOT Biological Modeling Specialty Section (2000 – 2001), President of the SOT Risk Assessment Specialty Section (1997 ‑ 1998), a member of the SOT Risk Assessment Task Force (1998 - 2000) and a Councilor with the Risk Assessment Specialty Section (2010 – 2011). He has held adjunct appointments at North Carolina State University and Colorado State University. He has three times received awards from the SOT Risk Assessment Specialty Section (1991, 1999, 2004), twice from the SOT Biological Modeling Specialty Section (2011, 2014), and once from the SOT Exposure Specialty Section (2020). Dr. Conolly maintains an active interest in teaching, having recently participated in 3-day courses on PBPK modeling and on computational systems biology at Michigan State University, as well as lectured at North Carolina Central University and North Carolina State University. In addition to the SOT, he is a member of the American Association for the Advancement of Science. He became a diplomate of the American Board of Toxicology in 1980.
Dr. Conolly was born in London, England and raised in Canada and the United States. He received a bachelor's degree in biology from Harvard College in 1972, a doctorate in physiology/toxicology from the Harvard School of Public Health in 1978 and spent a post-doctoral year at the Central Toxicology Laboratory of Imperial Chemical Industries in Cheshire, England.  He was a member of the Toxicology Faculty at The University of Michigan School of Public Health from 1979 through 1986 and worked with the U.S. Air Force Toxic Hazards Research Division, Wright-Patterson Air Force Base, Ohio from 1986 until 1989.  In 1989 Dr. Conolly joined the Chemical Industry Institute of Toxicology (CIIT) and worked there until 2005, when he joined the U.S. EPA. Dr. Conolly retired from the EPA in 2020 and then joined Ramboll Environ as a part-time Senior Management Consultant.
---
EDUCATIONAL BACKGROUND
Harvard College, B.S., 1972, Biology
Harvard School of Public Health, Ph.D., 1978, Physiology/Toxicology  
---
PUBLICATIONS
---