Lance K. Blevins
Immunotoxicology/Inflammation
Microbiology
Biochemistry and Molecular Biology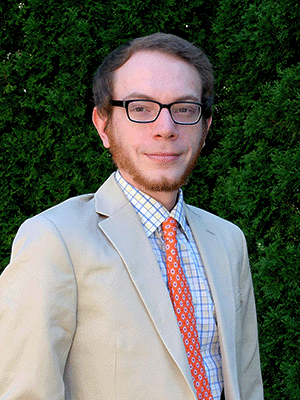 Assistant Professor, Institute for Integrative Toxicology
Food Safety and Toxicology Building
1129 Farm Ln Room 312
East Lansing MI 48824
RESEARCH INTERESTS
My research is generally focused on the field of adaptive immunology; specifically, I am interested in the regulation of lymphocyte effector functions during infection and by exposure to intoxicants and chemicals. A major emphasis of my research has been to identify human B cell subsets which exhibit selective sensitivity to Aryl hydrocarbon (AHR)-mediated immunotoxicity elicited by the xenobiotic, 2,3,7,8 tetrachlorodibenzo-p-dioxin (TCDD), a potent ligand of AHR, and other dioxin-like compounds. This research has identified human CD5-positive innate-like B cells (ILB) as being preferentially sensitive to AHR activation as evidenced by robust reductions in the ability to secrete immunoglobulin M (IgM) following exposure to TCDD, which is due in part to higher expression of AHR in CD5+ B cells compared to CD5- B cells. As there is a dearth of studies focused on human CD5+ ILB and the role of AHR, we are currently focused on further characterization of this understudied immune cell population, while elucidating the molecular mechanism of TCDD-mediated immunotoxicity in CD5+ ILB. 
---
EDUCATIONAL BACKGROUND
University of North Carolina at Chapel Hill,
B.A.
, 2007, Biology
Wake Forest University,
Ph.D.
, 2016, Molecular and Cellular Biosciences (Immunology)
---
PUBLICATIONS
---